Our Mission
We're committed to fostering an inclusive environment built on open doors, open minds and an open culture rooted in trust.
Our shared culture and set of beliefs focus on finding new and improved ways to serve our clients, communities and team members.
We use our for-more-than-profit philosophy to lift our team members' voices, create meaningful relationships with our communities and seek diverse talent. This is how we break barriers.

Our Four Pillars
Build a diverse workforce
Achieve the highest performing teams by recruiting team members who will bring diversity of thought, experience and perspective

Celebrate and support team members
Ensure team members are included, celebrated and supported so they can fully contribute to their success and our organization's success

Strengthen communities
Develop partnerships with residents, organizations and businesses that will positively impact our home cities

Cultivate diverse partnerships
Establish relationships with diverse vendors to reflect our commitment to our clients and the communities in which we operate

Diversity In Action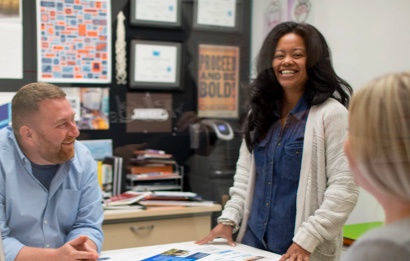 Team Member Resource Networks
Our team member resource networks are owned and run by team members. These groups serve as an opportunity for communication, collaboration and connectivity among team members who seek community around a common experience or identity.

Events And Storytelling
Led by our team member resource networks, our events heighten awareness and engagement and spark constructive dialogue on the different identities and experiences of our team members. We use social media, videos, blogs and more to share these stories. This helps us foster an environment that thrives on diversity, equity and inclusion.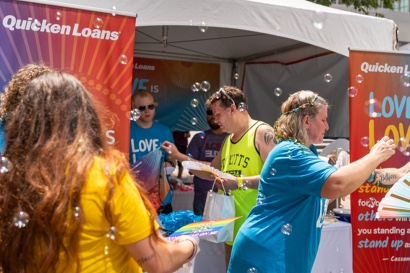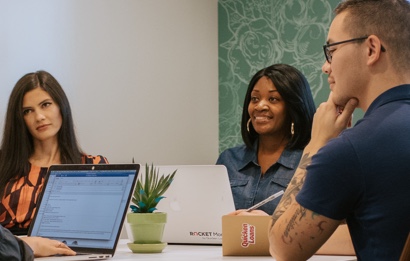 Strategic Procurement
We aim to establish a diverse and inclusive partner base while supporting local businesses and entrepreneurs when procuring goods and services.

Community Investment
Through the Rocket Community Fund, we seek to support inclusive, thriving and resilient communities by making data-driven investments in housing, employment and public life.