A letter from Jay Farner
CEO, Rocket Companies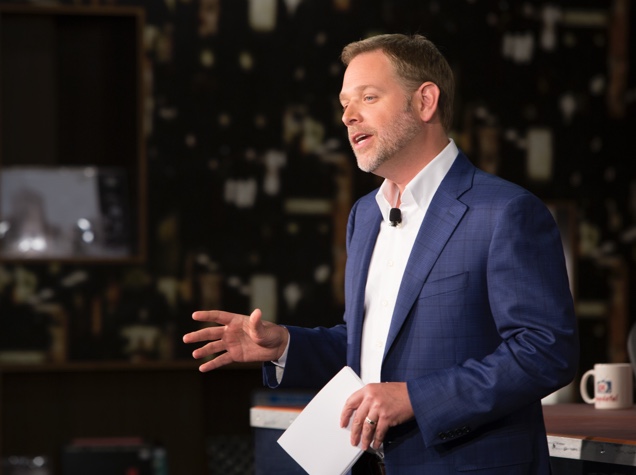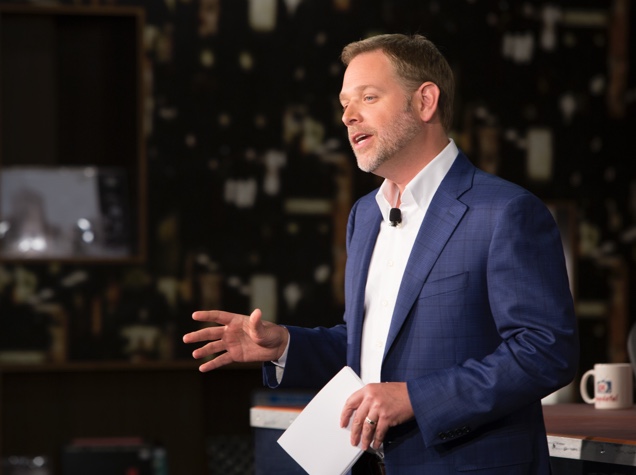 Numbers and money follow, they do not lead.
That may seem like an unconventional, maybe even odd, way to talk about going public. But then again, if you ask around, you quickly learn our company has spent the last 35 years becoming America's largest mortgage lender by taking the road less traveled. We invest for the long term and place tremendous value in supporting our team members, clients and hometowns.
Our company operates with 19 principles as key drivers. Known as "ISMs," these deceptively simple fundamentals drive our decisions and are at the heart of our entrepreneurial culture. If you were to ask for our secret sauce, it would be our ISMs.
One of these ISMs is "numbers and money follow; they do not lead."
You see, Rocket Mortgage – a name now synonymous with digital mortgage lending – could never have been built if we had taken a short-term view, focused solely on short-term profitability. More than 500 developers, designers, QA technicians and business analysts worked for more than three years to completely redesign the highly complex mortgage process into what we introduced to the world in late 2015. We distilled a complicated, paper-intensive process down to a simple app that could be completed quickly, and from the convenience of a smart phone.
We were blessed with the blueprints for this type of success. In 1998, our founder and chairman, Dan Gilbert, pioneered the digitization of mortgages in America by penning a now famous email calling out the opportunity that the internet presented to consumers and lenders alike. Less than a year after that letter, we launched Rockloans.com and centralized all our operations into internet lending centers. This centralization and technology legacy created the opportunity that led to Rocket Mortgage.
Revolutionizing the mortgage industry, twice, took vision and patience – but as Dan always reminds us: building something great is messy. I'm proud to lead 20,000 team members who love the messy, frustrating, difficult process of creating and are always eager to get their hands dirty to help our clients.
This dogged vision toward the future is simply who we are. As we embark on this process of making a public offering, these are some of the things I want you to keep in mind:
We seek to execute for the long term. Rocket Mortgage took three years to get right because we refused to bring an inferior product to market. We saw a need and knew what it would take to revolutionize an industry. We will never settle for just "good enough" to garner publicity or to meet arbitrary deadlines. We love complex markets with complex problems, and we have a team of 20,000 people who have a track record of making the complex simple.

We invest in our people. Our team members are the lifeblood of our success. They drive everything we do. From helping our clients with a mortgage to helping them purchase their next car, our people are the difference in our clients' lives.

When COVID struck, and we saw its concerning impacts on China, our technology team was able to quickly purchase millions of dollars' worth of computer equipment to ensure all of our 20,000 team members had the ability to work from home. This decision was not only the right thing to do to protect our people, but it was also the catalyst to ensure that we had record months in March, April, May and June – all while 98% of our team members worked from home. As I said – numbers and money follow.

We obsess over our clients. In this case, the numbers that followed were 10 consecutive #1 rankings on J.D. Power's study of client service in mortgage origination and seven straight top spots for mortgage servicing. This recognition is based solely on client feedback and is the end result of our commitment to making sure every client has the best experience. Every time – no exceptions, no excuses.

We sweat the small stuff when it comes to our clients' experiences. So much so that in 2004 we created an entire team, which we call Mousetrap, to help us find every possible process improvement to simplify and revolutionize the process for our clients. This philosophy has permeated our company and today is a driving force behind everything we do.

We do things the right way. Our policy is that we never sacrifice our reputation, or our clients' best interest, for short-term profitability. When you do the right thing, success follows. Our company has always been obsessed with this philosophy – it is instrumental in protecting the reputation of our 20,000 team members and the financial futures of our clients.

We help the communities we call home. One of our greatest assets is our philosophy of being a "for-more-than-profit" company. We are part of a community that is bigger than ourselves. We are proud to put a portion of our profits back into the cities where we work and live – helping those who are not having their needs met. Through the Quicken Loans Community Fund, our contributions and expertise have been able to improve access to housing, employment and education. Each year, we provide millions of dollars to community organizations and programming. Just as impressive, our team members have spent more than 720,000 hours volunteering in the community.

You won't see a return on this investment in a quarterly earnings report, but some of the most impactful investments are never found on a spreadsheet anyway. We know our community outreach efforts are critical for our neighbors and community partners and often provide wealth found far beyond a pay stub – just ask the 70-plus percent of our team members who gave their time in the community in the last year alone. Simply put, you can do well by doing good.
As you consider our company, I want you to think about who we are just as much as the success we've had. We are strong, both in our financial results and in our resolve to be a force for good.
Last, when thinking about where our company is headed, look at our past. We have a proven record of leading the industry and being prepared no matter where the market takes us. Our digital-first brand is a driver for growth in this highly fragmented market. Even with the title of largest mortgage lender, we believe there is significant opportunity ahead and fresh strategies to reach even more clients. We will build on the blueprint that got us to where we are, while finding new, innovative ways to reach new clients every month.
In closing, I'll quote our founder, Dan Gilbert, when we made the well-publicized decision to move our company to downtown Detroit 10 years ago: "Who's coming with us?!"

Jay D. Farner
Chief Executive Officer