One of the ISMs, or core philosophies, that guide Rocket Companies is, "numbers and money follow; they do not lead." Our businesses and team members focus on nurturing an incredible workplace, creating products that will meet client needs and providing unmatched service and experiences that keep them coming back to our companies. The result is a number of prestigious awards and accolades that show the outcome of hard work and passion.
Workplace Awards
Product and Industry Awards
Rocket Mortgage Ranked highest in customer satisfaction for primary mortgage origination by J.D. Power in 2022 – the 12th time the company earned the accolade.
J.D. Power also ranked Rocket Mortgage highest in the nation for client satisfaction among mortgage servicers by for eight consecutive years, 2014 through 2021.
The Wall Street Journal named Rocket Mortgage the best overall mortgage lender of 2023.
Rocket Mortgage was named gold award winner in Kiplinger's Personal Finance's list of "Best Firms for Customer Service: Mortgage Lenders."
Money.com named Rocket Mortgage the best mortgage lender for customer service.
Rocket Mortgage received 5 out of 5 stars in a review by The Motley Fool calling the company the best for loan options and online application.
Investopedia named Rocket Mortgage the best overall mortgage lender for customer service
Truebill (now Rocket Money) was in the Top 20 of Deloitte's 2021 Technology Fast 500 list of the fastest growing technology and life sciences companies in North America.
The Information ranked Truebill (now Rocket Money) the #1 Consumer Tech company on its list of the 50 Most Promising Startups.
Rocket Money CEO Haroon Mokhtarzada was recognized by EY as an Entrepreneur Of The Year National Award Winner in 2022.
Newsweek named ForSaleByOwner.com the Best Customer Service among real estate databases.
Rocket Loans was voted best for emergency loans by NerdWallet in December 2022.
Amrock was recognized as a 2022 HousingWire Tech100 winner for the third consecutive year.
Finmo by Lendesk named top mortgage-based technology provider for Lender Platform, Loan Origination and Loan Servicing, among others, by Canadian Mortgage Professional in 2022.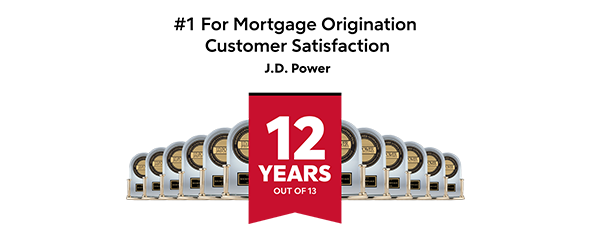 Sign up for our newsletter!
Stay up-to-date and get important Press Releases from Rocket Companies.
Powered by