Our history is inspiration for the future.
Founded by Dan Gilbert in 1985, Rocket Mortgage, known then as Rock Financial, was a brick-and-mortar mortgage company.
Our first big break came in 1996 when we created Mortgage In A Box. The concept was simple: Fill out a mortgage application in the comfort of your home, at your leisure, and send it back when you're ready.
Two months after Mortgage In A Box was released, we closed $35 million worth of loans.
In 1999, we made several more significant moves. That's when we launched RockLoans.com, a branch-based lender site, changed our name to Quicken Loans, and partnered with Title Source, a title company we still work with today.
In 2010, we decided it was time for a change of scenery. We moved from Livonia, Michigan, to downtown Detroit. This sparked a revitalization of not just the company, but an entire city.
By the end of 2011, we achieved $30 billion in closed loan volume. The following year, we outdid ourselves again by hitting another game-changing record of $70 billion in closed loan volume.
By 2014, we were the largest provider of FHA mortgages – a distinction we still hold today.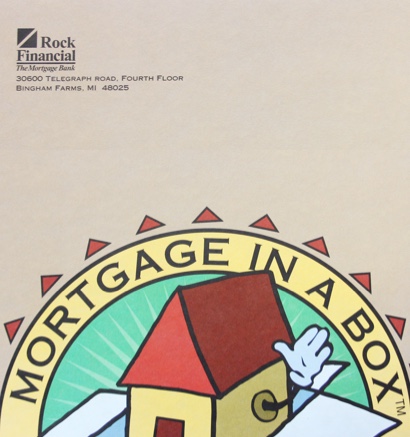 Our innovation hasn't stopped.
At Rocket Companies, we like to say, "Innovation is rewarded. Execution is worshipped."
Nothing better illustrates this philosophy than Rocket Mortgage – the world's first completely online mortgage process – which we launched in 2015. We're proud to say that today, 98% of all the home loans we originate use the Rocket Mortgage technology.
In 2017, we became the nation's largest residential mortgage lender, surpassing close to 30,000 lending institutions.
Without our team members, we wouldn't have been able to accomplish all of our amazing milestones, like closing $351 billion in mortgage volume in 2021.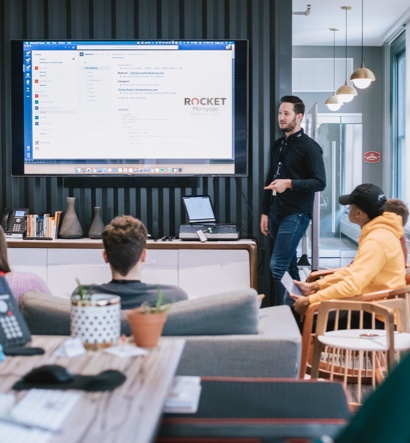 Where do we go from here?
We have a proven record of leading the industry and being prepared no matter where the market takes us. Our digital-first brand is a driver for growth in the highly fragmented mortgage market.
Even with the title of largest mortgage lender, we see significant opportunity ahead. We'll build on the blueprint that got us to where we are, while finding new ways to enable the dream of homeownership and financial freedom for as many clients as we can reach.