Rocket Companies creates certainty in life's most complex moments so our clients can live their dream.
Rocket Companies is a Detroit-based FinTech platform company consisting of personal finance and consumer technology brands creating certainty in life's complex moments.
The Company helps clients achieve the dream of home ownership and financial freedom through industry-leading client experiences powered by its simple, fast and trusted digital solutions.
March 31, 2023, Rocket Companies has 27.6 million Rocket Accounts – the single sign-on solution for the services in the Rocket ecosystem.
Rocket Companies is a "for-more-than-profit" group of businesses. Through philanthropic partner company the Rocket Community Fund, Rocket has contributed more than $200 million to community organizations and programs. Plus, its team members have spent more than 800,000 hours volunteering in the neighborhoods where they live work and play.
Rocket Mortgage has closed more than $1.6 trillion in home loans since 1985 and services more than 2.5 million families' mortgages every month.
Rocket Mortgage net client retention rate was 96% over the 12 months ended March 31, 2023. We believe this net client retention rate is unmatched among mortgage companies and on par with some of the best performing subscription business models in the world.
With 20 accolades, Rocket Mortgage is the industry's most awarded brand in J.D. Power's client service studies.
Rocket Money has saved its members a combined $155 million just in canceled subscriptions – and saved members more than $245 million overall – since it was founded in 2015.
Amrock, the nation's largest title insurance, property valuations and settlement services provider, created proprietary technology to electronically close (eClose) mortgage transactions entirely from a mobile device.
Amrock has closed more than a million mortgages using eClosing technology and, based on the volume of registered notes on the Mortgage Electronic Registration System (MERS), Amrock is currently responsible for the majority of eClosings in America.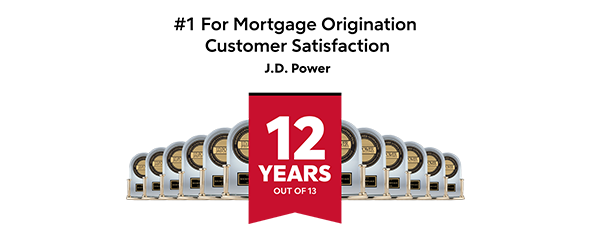 Sign up for our newsletter!
Stay up-to-date and get important Press Releases from Rocket Companies.
Powered by